What is a scan body
? 
A scan body is a digital impression post. It is made from titanium for radiographic verification.  The scan body can be autoclaved for multiple uses. 
How does it work
? 
The scanner captures the geometry of the scan body which provides our software with the exact location of the implant fixture, its timing, and the relationship to the surrounding dentition. 
How can I verify proper seating
? 
An X-ray is the best way to confirm the scan body is properly seated. 
Review fully seated and common improperly seated examples for Conical and Internal Hex below: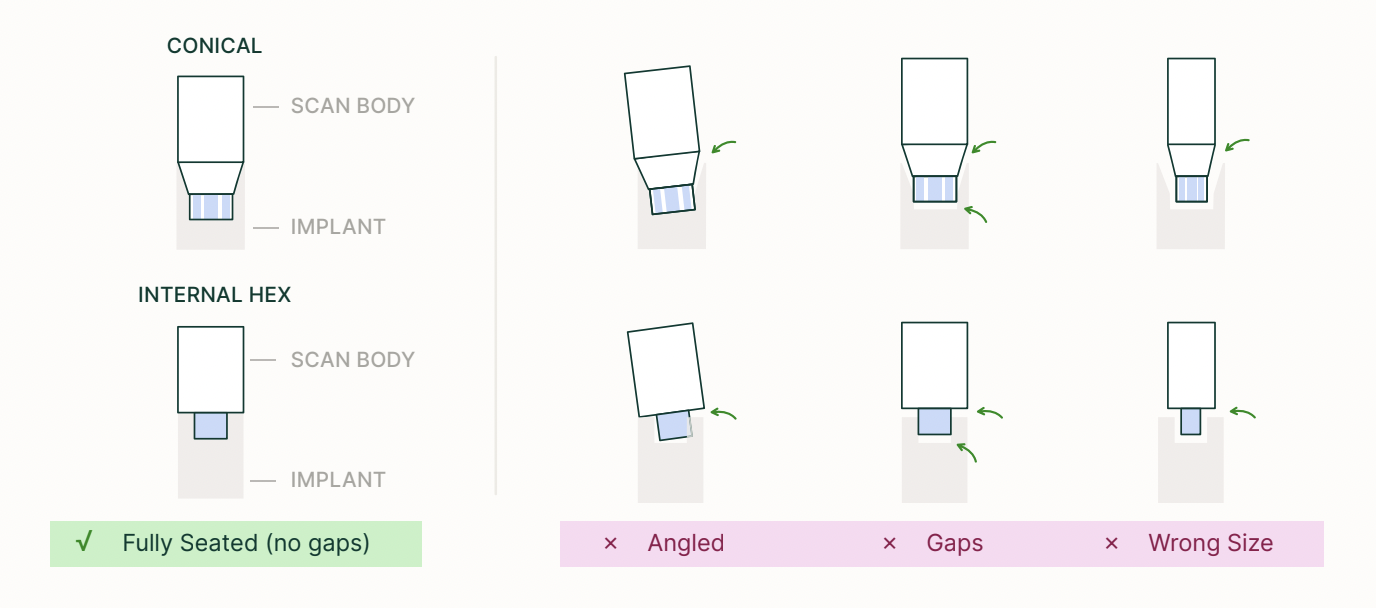 Is your scan body improperly seated?
Review the common causes and their solutions.
Need to order a scan body?
Follow the instructions in our "How to Order a Scan Body" article to place your order.