Previously called "Digital Wax-Up", Design Previews are the proposed design of the final restoration(s) a doctor approves prior to lab sending for manufacturing.
The video below will show you how to review your design preview. 
Design Previews come in the form of 3D renderings (see below)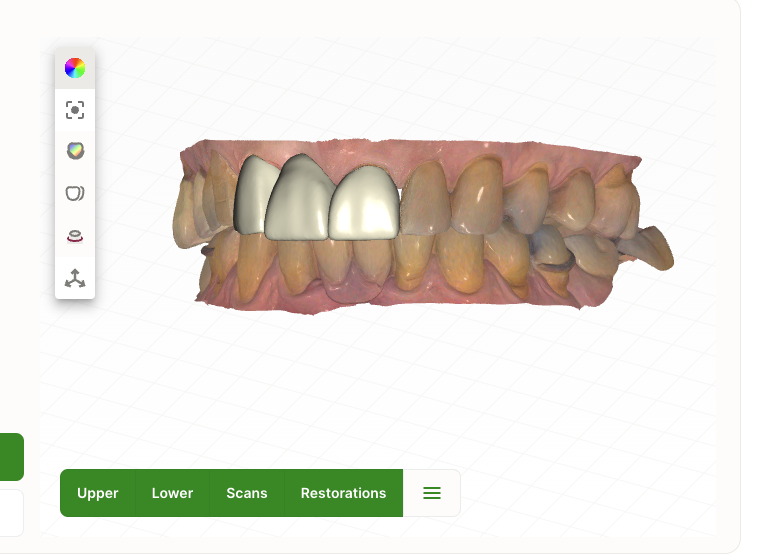 We offer Design Previews for:
Crowns

Inlay/Onlay

Veneers

Bridges

Implants
Design Previews for Layered materials (PFM, PFZ, Emax Layered Porcelain) are only meant to display the base material and do not display the porcelain, which is hand layered during fabrication)
We

do not

offer Design Previews for:
Partial Dentures

Full Dentures

Clear Aligners

Night Guards

Sleep Apnea Appliances
How to request a Design Preview for your case:
We will ask you during your scanning and ordering workflow if you would like to add a Design Preview to your case. It is important to understand that if you proceed, the case will be on hold until you approve the design.