The following workflow applies to patients receiving a crown under a partial denture. 
The outline below is a step-by-step appointment guide for our crown-under-partial denture workflow. Please ensure you are also practicing our crown and bridge scanning best practices. 
Case Set Up
1. Select the crown workflow 
2. Select the correct tooth to be restored. 
3. Be sure to check the box that states "This is a crown under partial" on the right-hand side. 

4. Complete Case and preferences.
Scanning
1. Scan your patient pre-prep without the partial.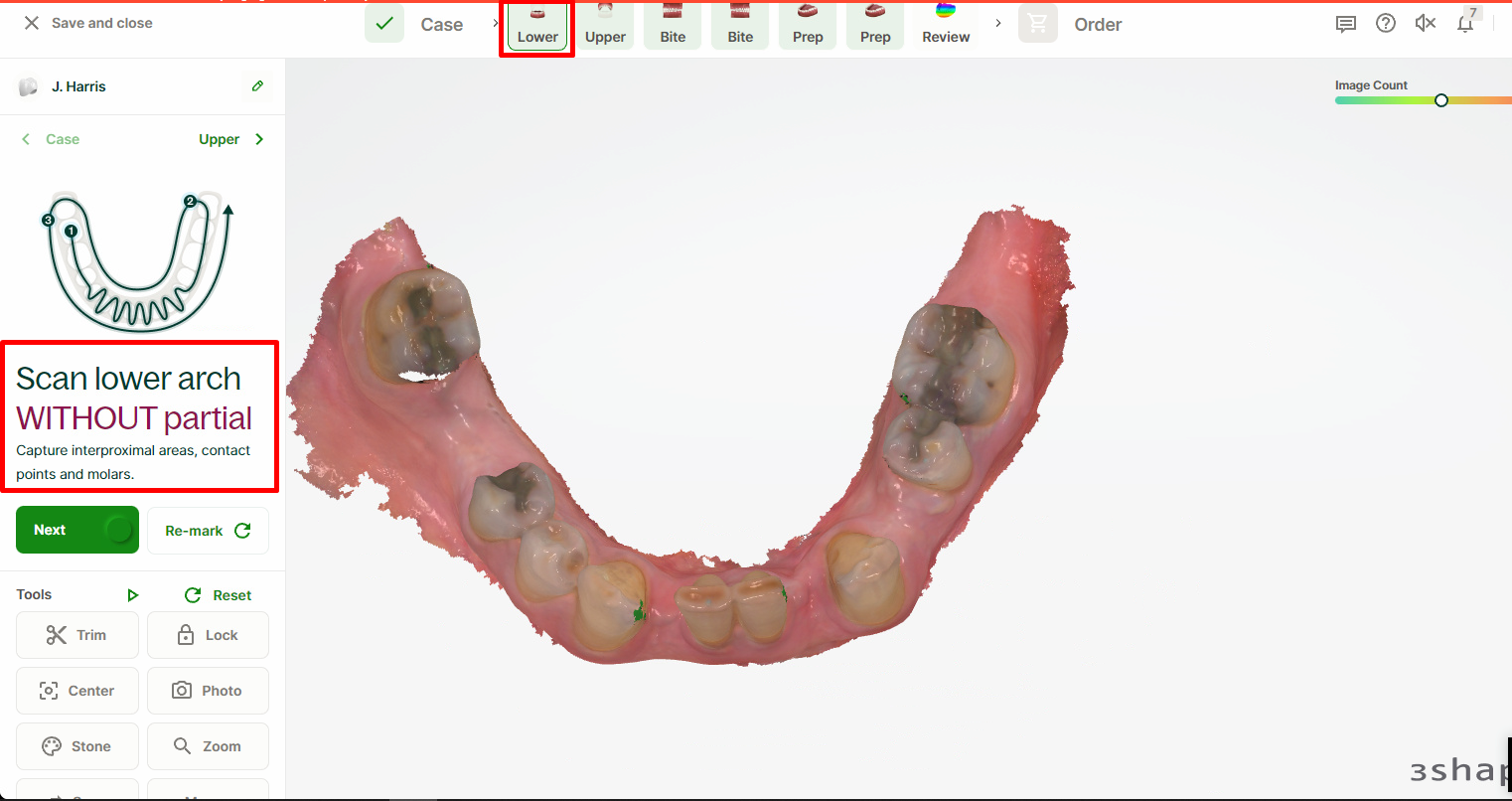 2. Scan the opposing arch
3. Scan the right bite with partial
4. Scan the left bite with partial
5. Scan the prep without partial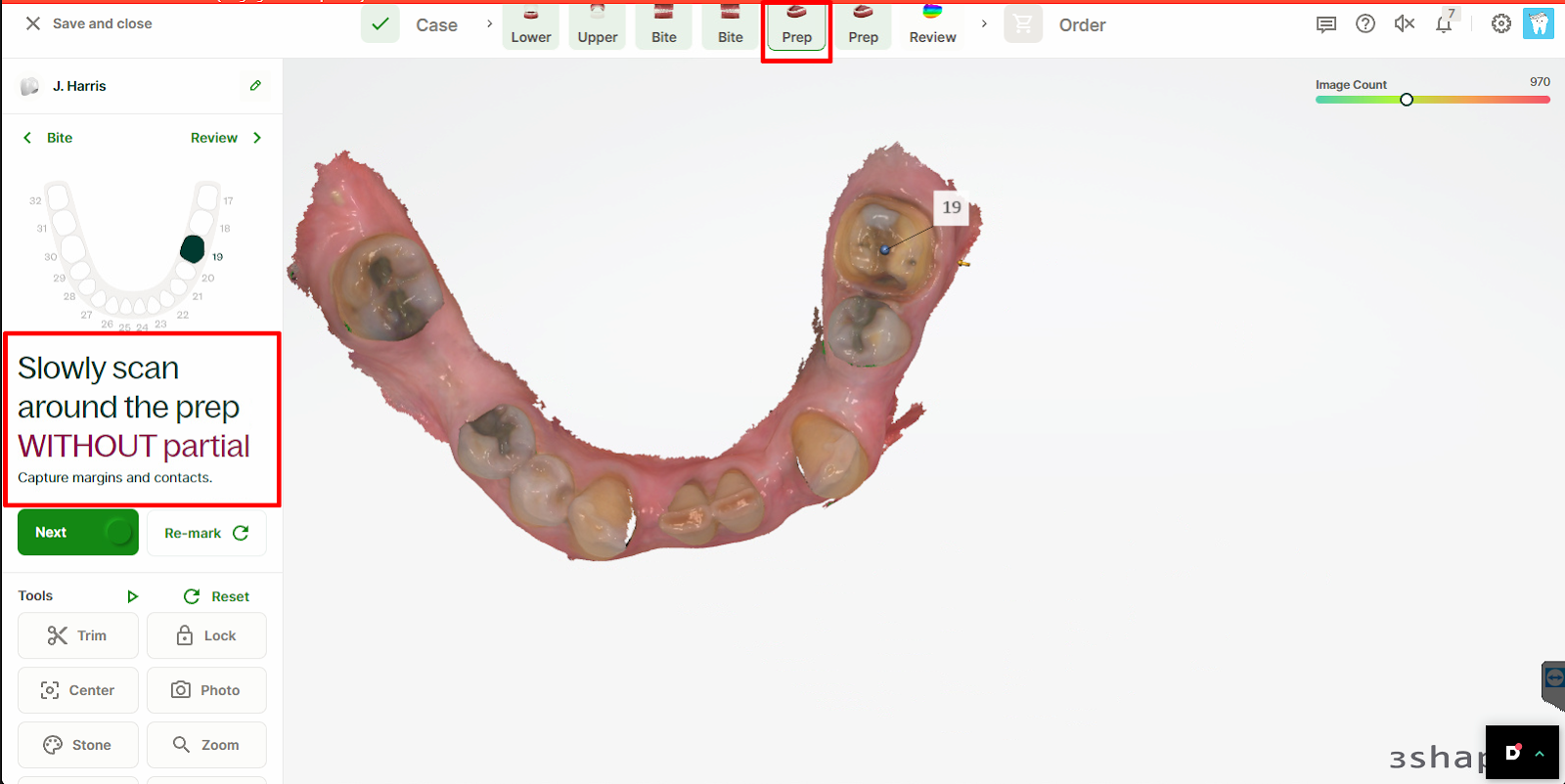 6. Scan prep with partial